BEST CUSTOM CONCRETE INSTALLATION
We Offer Custom Concrete Installation Services For Fort Collins And The Greater Northern Colorado Area. 
Custom Concrete Installation Service Northern Colorado
Whether you have an idea in your head or saw a concrete design in one of your favorite home magazines, Hugo's Concrete is ready to make your dreams a reality. In addition to our standard concrete work, Hugo's Concrete is proud to provide custom concrete installation options to Fort Collins and the greater Northern Colorado area. 
Our expert contractors will work with you on your dream project. You bring the inspiration and Hugo's Concrete will bring the knowledge and experience.
Contact Hugo's Concrete today for a quote on your custom concrete project!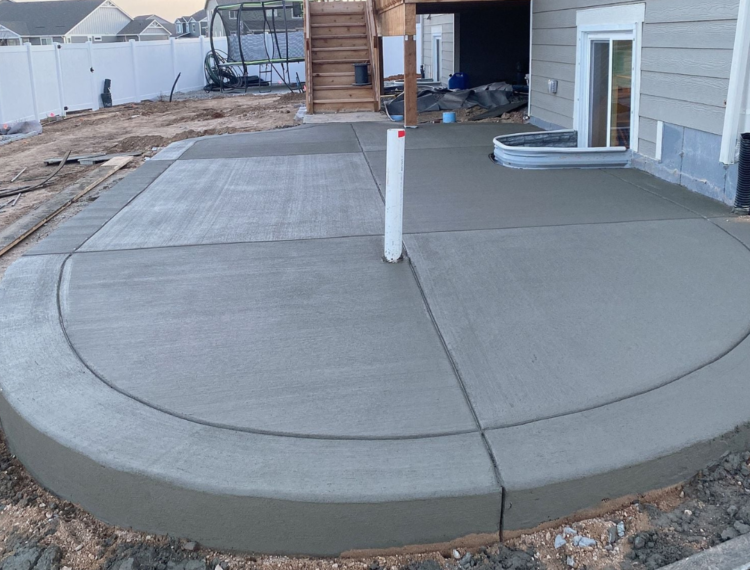 How Do You Customize Concrete?
No matter if you're starting from scratch or looking to revamp one of your existing concrete structures, customized installation is a great way to add personality to your home's outdoor spaces. Between concrete stamping or concrete staining, the design potential is limitless.
What is Stamped Concrete?
Stamped concrete is concrete that has been imprinted on to create a pattern or texture that resembles brick, stone, tile, and other materials. 
Stamping allows you to perfect the look and design of your concrete structure at an affordable price. 
The durability of concrete also allows you to choose your aesthetic while still getting the quality, durability, and low maintenance of concrete construction.
What is Stained Concrete?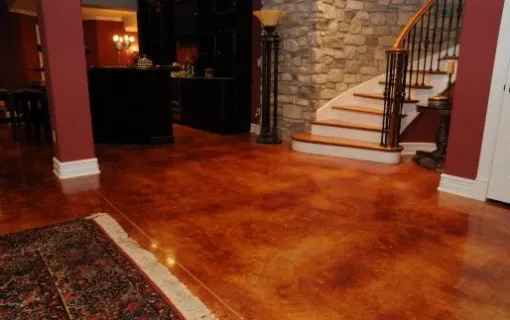 Stained concrete is concrete that has color added to its surface. Concrete staining is an affordable and easy way to elevate the aesthetic of your home's concrete surfaces. 
You can stain an existing surface or refresh your concrete structures with colored resurfacing. 
Concrete staining merges durability with style
You can stamp designs, textures, patterns, and even words or logos into concrete. Similarly, you can stain decorative patterns and designs into your concrete surfaces. Stain soaks into the concrete and becomes part of the material and surface, making it a better, more durable option than painting.
Custom Concrete Services: Custom Installation for Fort Collins, Greeley, Loveland, Berthoud, Longmont, Superior, Broomfield Windsor, and surrounding Northern Colorado areas!
Ready to begin your project? Contact us today to talk about your custom concrete needs. We'll provide an accurate quote on your custom concrete installation project for free!