Longmont Concrete Contractors
Top Notch Longmont Concrete Contractors in Longmont
Hugo's Concrete takes pride in delivering high-quality concrete solutions tailored to meet the unique needs of our clients. With years of experience in the industry, our team of skilled professionals is dedicated to providing top-quality concrete services for residential and commercial. Whether you need a new concrete driveway, patio, or sidewalk, our experienced concrete experts will work closely with you to design and construct a durable, visually appealing solution that enhances the curb appeal of your home. We pay attention to detail, ensuring that every aspect of the project is executed to the highest standards. 
Longmont Stamped Colored Concrete
Our stamped colored concrete offers a versatile and visually appealing option to enhance the beauty of your property. Whether you're looking to revamp your outdoor patio, create an eye-catching walkway, or add a touch of elegance to your driveway, our team of skilled professionals is well-equipped to bring your vision to life.
With an extensive selection of patterns, textures, and colors to choose from, we can customize the stamped concrete to perfectly complement your architectural style and personal preferences. Hugos Concrete is experienced in accurately replicating natural materials like stone, brick, and wood, giving you the aesthetic appeal you desire without the added maintenance and cost.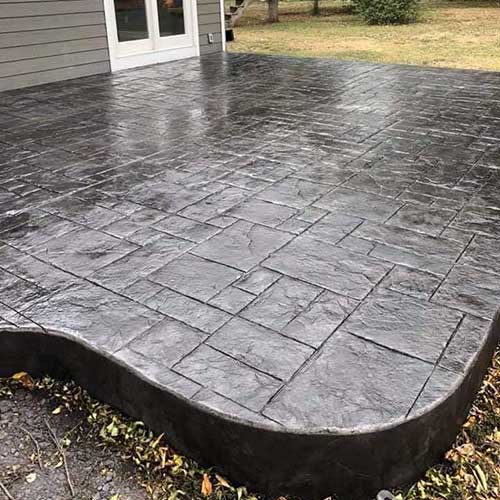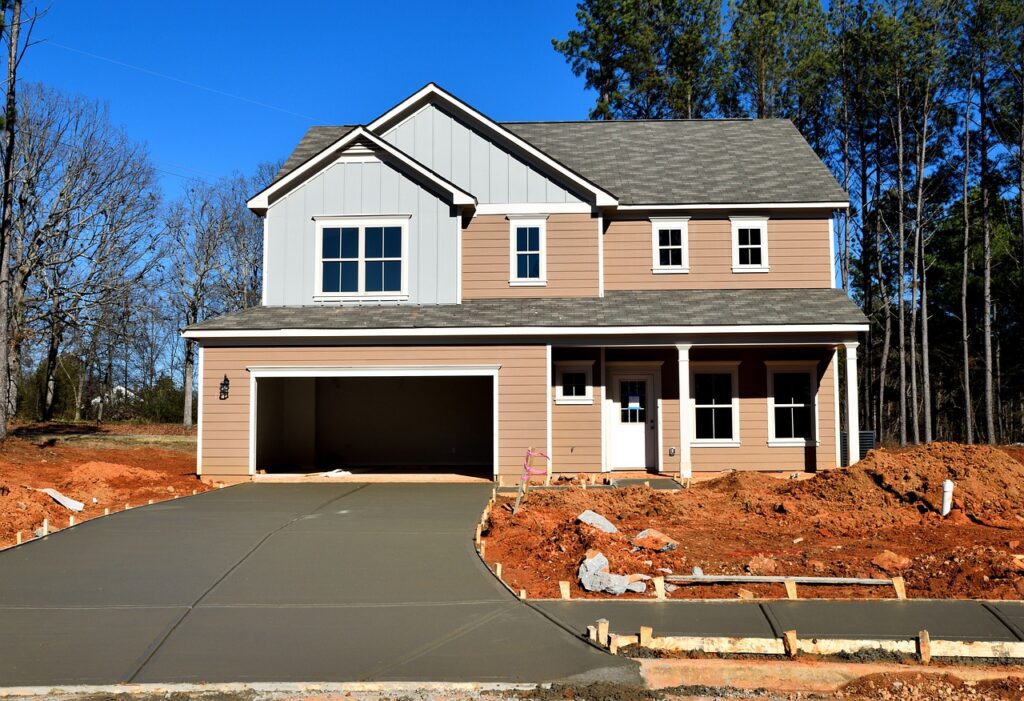 Longmont Concrete Driveways
At Hugos Concrete, we understand that a well-designed and durable concrete driveway can greatly enhance the curb appeal and functionality of your property. With our expertise in driveway concrete services, we are dedicated to delivering outstanding results that meet and exceed our clients' expectations. Our experienced experts ensure that every concrete driveway we install is visually appealing, long-lasting, and built to withstand the test of time. We work closely with our residential and commercial clients to understand their specific requirements, budget, and design preferences, allowing us to create a customized solution that perfectly complements their property.
We offer exceptional patio concrete services to both commercial and residential clients. For commercial properties, we provide customized designs that align with your brand image, comply with regulations, and ensure durability and safety. Our residential services focus on personalized approaches, enhancing outdoor living spaces, and meticulous attention to detail. Whether you need a functional concrete patio for your business or a beautiful outdoor area for your home, our experienced concrete team is dedicated to delivering top-quality results that exceed your expectations.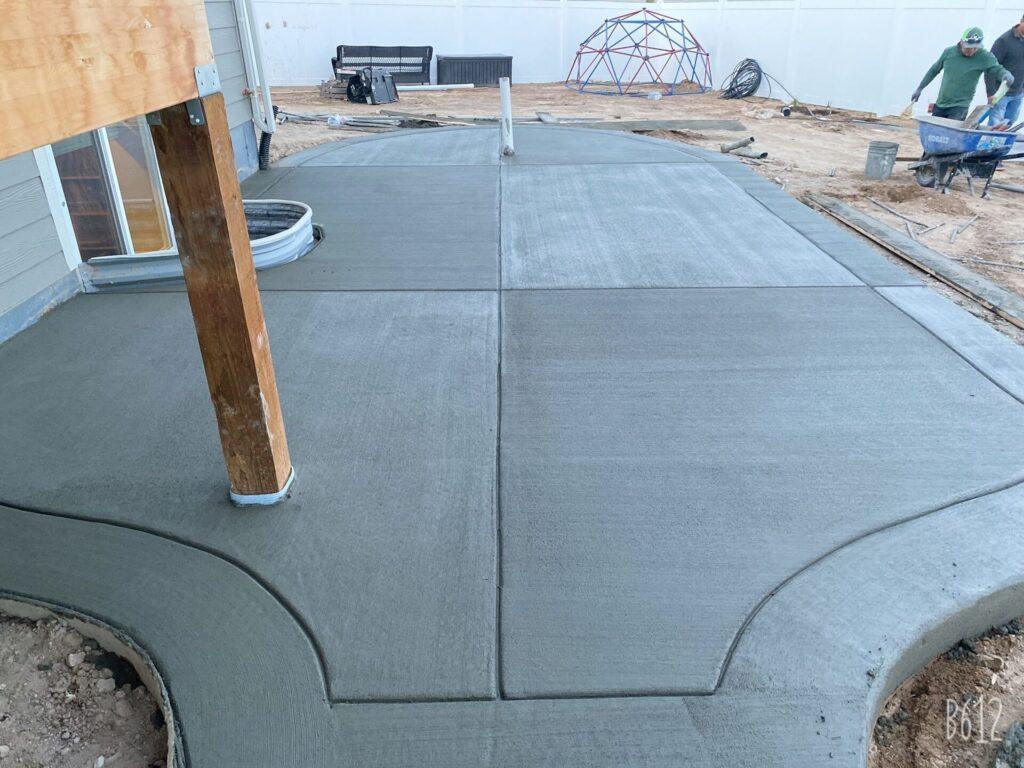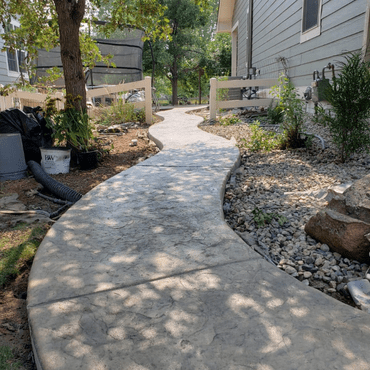 Longmont Concrete Walkways
Hugo's Concrete is proud to offer comprehensive concrete walkway services to both commercial and residential clients in Longmont and all of Northern Colorado. Whether you own a business or a home, our team is committed to providing high-quality, durable, and visually appealing concrete sidewalks. We recognize that a concrete walkway is not only a functional necessity but also a crucial element in enhancing the overall aesthetics of your property.
Longmont Concrete Polishing And Epoxy Flooring
Hugo's Concrete specializes in providing top-quality concrete polishing and epoxy services to our valued residential and commercial clients. Whether you're looking to transform the appearance of your concrete surfaces or enhance their durability and functionality, our experienced team is here to deliver exceptional results. With years of experience in the industry, we have developed a deep understanding of concrete polishing and epoxy flooring applications. Our team stays up-to-date with the latest techniques and trends, guaranteeing you receive the highest level of craftsmanship and expertise.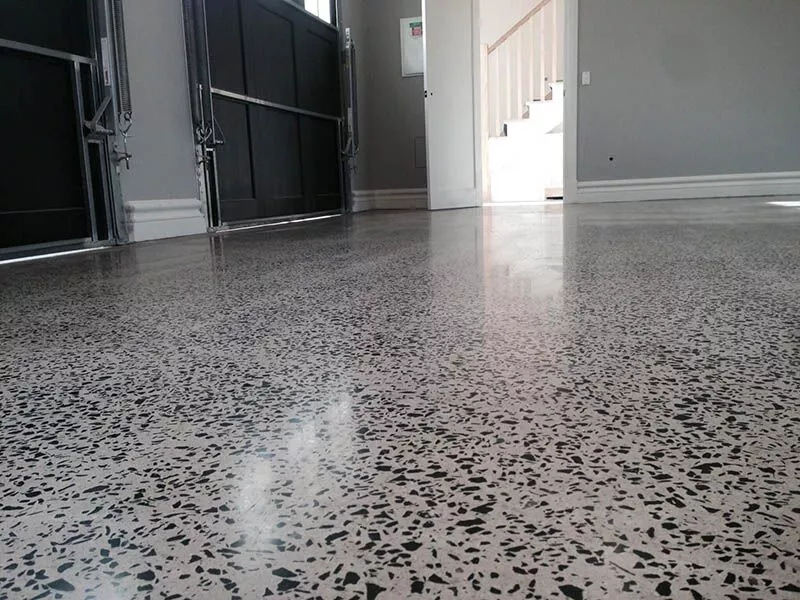 Speak with one of our concrete professionals and we will promptly schedule an in-person review of your project and provide a detailed estimate.