Professional Concrete Driveway Service In Northern Colorado
Concrete Driveway Service for Fort Collins And The Greater Northern Colorado Area
Best Concrete Driveway Service Northern Colorado
A driveway is one of the first things people see when they or their guests arrive at their house. It plays a vital role in making a good first impression and getting you closer to kicking off your shoes and relaxing inside. 
As such, it's no wonder homeowners like to make sure their driveways are durable and pleasing to the eye. Concrete driveways are a great solution, whether you're building your home from scratch or looking for a way to update your property.
Hugo's Concrete is excited to design and install a concrete driveway that accents your home and increases your property value!
Contact Hugo's Concrete today for a quote on your concrete driveway project!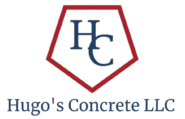 Concrete Driveway Installation
Concrete is an incredibly hard-wearing material. As such, it's perfect for homes enduring Northern Colorado's unique climate. Installation typically takes 1-3 days, making it a quick, cost-effective way to increase the curb appeal and value of your property.
Concrete Driveway Repair
Cracks, deformities, and uneven paving in your driveway create safety hazards and are unsightly.  Hugo's Concrete is ready to help you repair and restore your driveway with premium-quality concrete materials.
A driveway is a bridge between your home and the main road, and as the primary place where you and your family park your vehicles, it's important to build a driveway with high-quality, strong, and practical materials. 
Quality Concrete Driveway Service:
Can bear more weight than other stones and paving materials
Have a better load-bearing capacity, making it perfect for parking your vehicles
React better to heat and light
Are low maintenance: a smooth surface is easy to clean
Increase the value of your home by 5% to 10%
Are easily customizable. Concrete is a versatile construction material that you can stamp and stain to meet your aesthetic preferences!
Concrete  Driveways Services: Hugo's Concrete installs and repairs concrete driveways for Fort Collins, Greeley, Loveland, Berthoud, Longmont, Superior, Broomfield Windsor, and surrounding Northern Colorado residents!
Ready to begin your project? Contact us today to talk about your concrete driveway needs. We'll provide an accurate quote on your concrete driveway project for free!